Slice Factory (Oak Lawn)
9607 S Pulaski Rd, Evergreen Park, IL 60805
Order now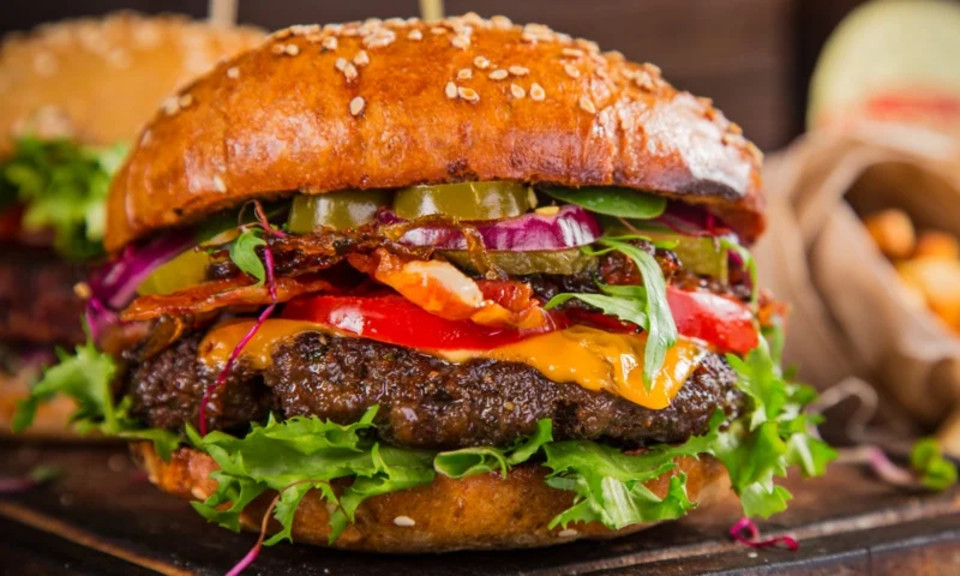 Omar
I got a burger, cheese fries, and Italian beef + sausage. This is a meal I usually get at Portillo 's. The burger is better than Portillo 's. Fries also better. Similar cheese sauce but more quantity than I get from Portillo's.

All that and I get my food delivered to me instead of going through that insane Portillo's drive through. Next time I'll try the pizza.
Debbie
Once again, Slice Factory hit it out of the park. My order was due to arrive within an hour, but it came in less than 30 minutes. The Cobb salad was great and the lemon vinaigrette was phenomenal! And I received my soda cold! Unlike Durbins who cooler has been down for the past five years and always delivers their pop warm. Great job, Slice Factory!
Jillian
My first time trying the Slice factory i will say they did my order so fast and delivery and the driver was so nice and professional. My food was great. I have told my coworkers about this place and will order from them again.
Sarah
We have ordered many different things on the menu and have yet to be disappointed! Food is always delivered fresh and hot. Friendly staff, good food and reliable- two thumbs up!
Shannon
Wings were great!! Better than BWWS!! Very good!! Pizza doesn't get the best reviews .... try the wings.... spicy garlic and buffalo were great! Chipotle ranch was great too!!
About us
Dinner, Lunch Specials, Pizza, Salads, Sandwiches
Today

Delivery: 10:00 AM - 2:00 AM

Takeout: 10:00 AM - 2:00 AM

Delivery

Monday:

10:00 AM - 2:00 AM

Tuesday:

10:00 AM - 2:00 AM

Wednesday:

10:00 AM - 2:00 AM

Thursday:

10:00 AM - 2:00 AM

Friday:

10:00 AM - 2:00 AM

Saturday:

10:00 AM - 2:00 AM

Sunday:

10:00 AM - 2:00 AM

Takeout

Monday:

10:00 AM - 2:00 AM

Tuesday:

10:00 AM - 2:00 AM

Wednesday:

10:00 AM - 2:00 AM

Thursday:

10:00 AM - 2:00 AM

Friday:

10:00 AM - 2:00 AM

Saturday:

10:00 AM - 2:00 AM

Sunday:

10:00 AM - 2:00 AM